Fillet and Release Fishing Co.
Regular price
Sale price
$9.99
Unit price
per
Sale
Sold out
These Jig heads will become your favorite jigs to use, whether you are fishing for Pan Fish, Bass, or Walleye anglers can always count on Eagle Claw's quality craftsmanship, and quality American Made Fish Hooks. The Pro-V sickle bend will hook and hold fish, fish have a hard time shaking this hook.Eagle Claw Fishing Tackle WBHXPV18AST 1/8 oz. Round Ball Head Jig Head. These jig heads are a great way to ensure your arsenal is full of quality jig heads. Built to last and featuring premium American Made Eagle Claw hooks, the odds are in your favor when you're casting these high-performing jig heads. Premium fish-catching colors with quality paint jobs, these precisely weighted jig head simply outperform other jig heads. The Pro-V Bend will hook and hold even the biggest of trophies.
All Eagle Claw Hooks are made from high carbon steel sourced from the United States.
Premium American Made Hooks.
25 jig heads per pack.
Best Assorted Fish Catching Colors
Great for Crappie, Pan Fish, and Trout
Share
View full details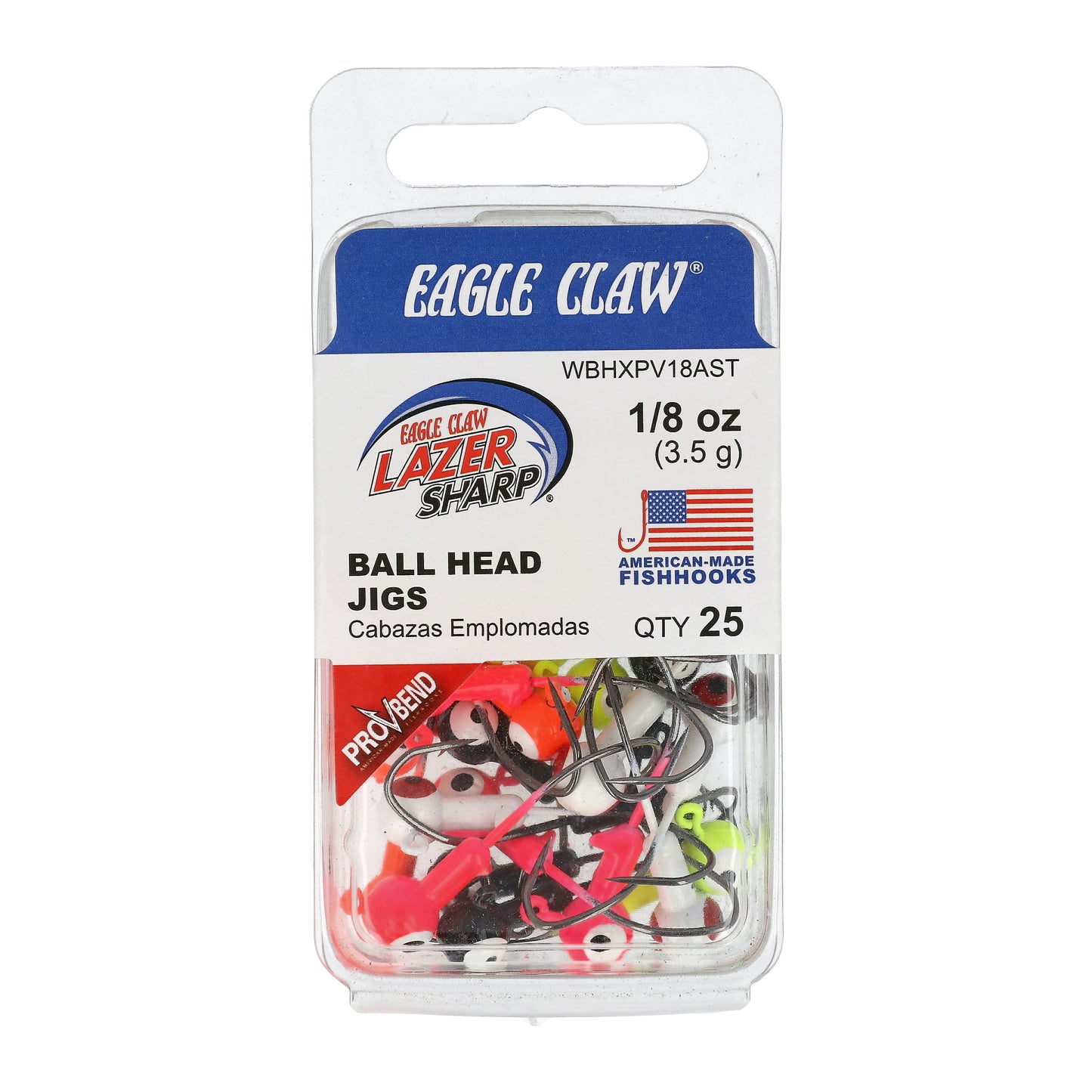 Feature a compelling customer review about your product or brand.